Musician Profile:

Jeffrey Jones Bloom
Singer...Songwriter...Guitarist...Producer
Introducing "LIQUID SPACE" Music....

For the past 10 years, Jeffrey has performed and recorded from California to Canada (B.C.). Bands: Army of Love, Tortured Hearts, Sex and Free Beer, Firestar (flute & harp CD), G.O.S.T., 3000 B.C., and Blue Confusion.

Present live performances transform places into multi-dimensional Liquid Space lounges with Psychofunkadelic/Quadraphonic sound. Playing guitar -- like Jimi Hendrix or Pink Floyd in 1969 psychedelic past becomes present reality!

Jeffrey Jones Bloom "Liquid Space" music is like Alternative New Age edge, soaked with the ambiance of Underwater Dreamspace.

Influenced and motivated by Dolphins and Whales -- the song "The Capture" emulates the true sounds and feelings of an Orca's cry for help. This is music that is now being released, and one day set free.......



Click here for

Blackfish Recordings


---
Back to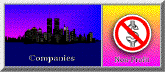 Jeffrey.HTML - This document is © Copyright 1995 by Internet Marketing Services, All Rights Reserved.