Experience California's only OMNIMAX® Theater, featuring the world's largest motion pictures. Speed into space aboard the latest shuttle, or swim the depths of the ocean -- all on the giant tilted-dome screen. Also, visit the "hands-on" science center, featuring nationally-touring exhibitions -- a place to explore, experience and learn. The gift shop offers unique hi-tech games, puzzles and educational toys. Fountain-side open-air cafe provides the health-conscious menu. Open every day of the year.




Calendar of Events

Night Vision

Films

Science Center

Lectures & Special Events


Hours of Operation, Phone numbers, Address, etc.
The Reuben H. Fleet Space Theater & Science Center is operated by the San Diego Space & Science Foundation, an educational organization dedicated to furthering the public's understanding of science and technology.
---
Back to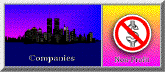 Opening Screen
Space.HTML - Internet Marketing Services